Preventive dentistry for a healthy smile
We believe that the best way to avoid dental problems is to prevent them! Preventive dentistry means a healthy smile for your little ones. We take particular care in providing preventive strategies that will give your child a greater chance of a cavity-free childhood. As pediatric dental specialists, we are trained to help families develop the best personalized in office and at-home preventive care routines. This will lay the foundation for good oral health. Preventive care starts with a global assessment of your child's dental health, dietary habits and cavity risk.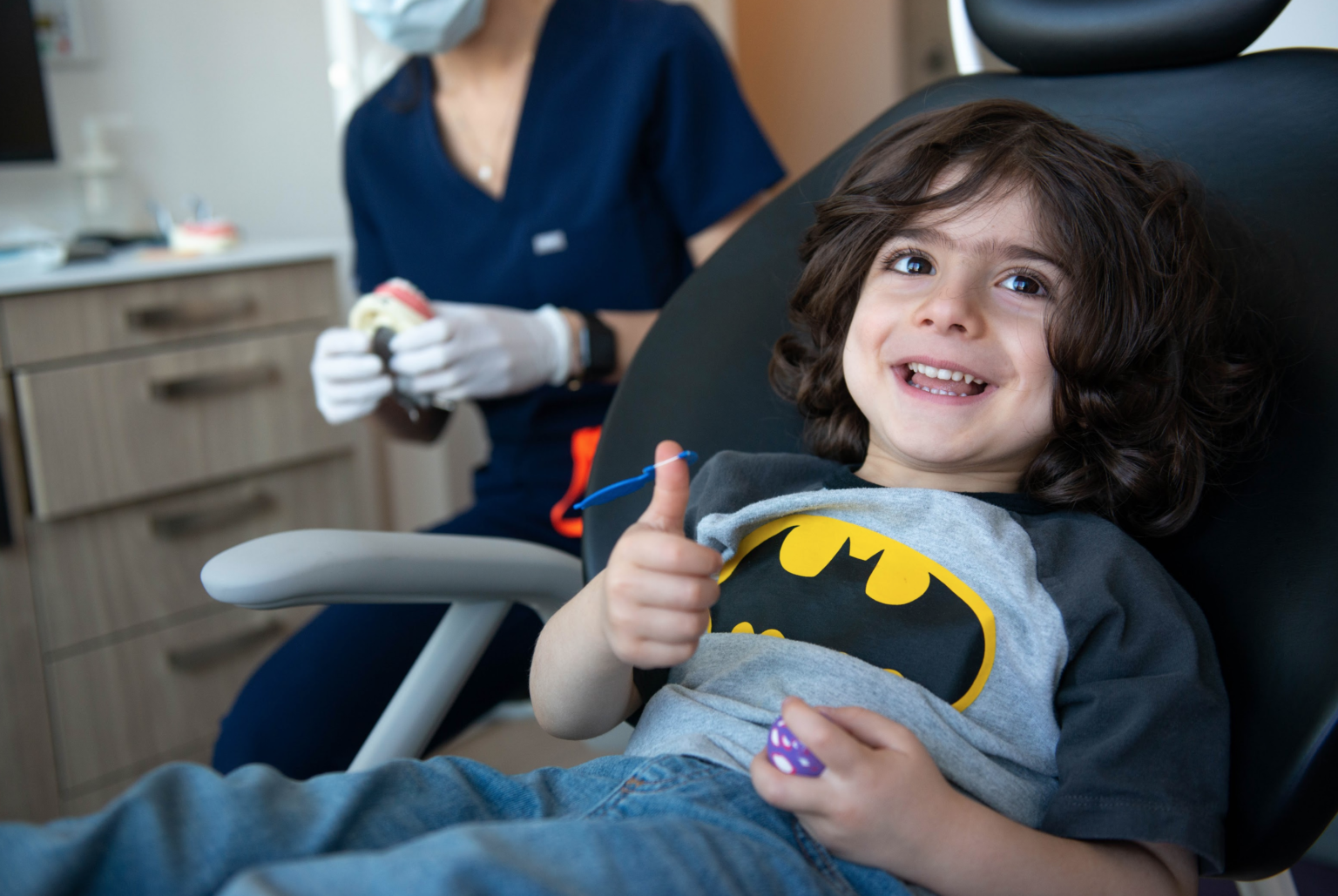 Sealants
Preventive care may also include cleanings and fluoride applications. The application of sealants is another great strategy to prevent cavities on certain adult teeth. They're simple and non-invasive dental treatments that protect the grooves and pitted surfaces of teeth, especially the chewing surfaces of back teeth.
Other preventive strategies
Other preventive strategies include sports safety by selecting the proper mouth guard for your child. We also provide early diagnosis and care for orthodontic problems. This includes the growth and alignment of the teeth and jaws. We take particular pride in working closely with a team of orthodontists, who could not be closer as we share the same office!
Your specialist in pediatric dentistry
Dr. Rita-Maria Chami
DMD, MSc, FRCD(c), Pediatric Dentist
Dr. Rita-Maria Chami obtained a doctorate in dentistry at the University of Montreal in 2017. After finishing her dental degree, she then pursued a one-year multidisciplinary residency program at the Montreal Children's Hospital at McGill University, during which she was able to broaden her competencies and confirm her interest in the treatment of children.
Dr. Chami went on to complete her 3 year specialty training at the University of Toronto, where she was also awarded a Master of Science degree. She is a Fellow of the Royal College of Dentists of Canada and is a member of both the Canadian and American Academies of Pediatric Dentistry. 
After the completion of her training, Dr Chami returned to practice in her hometown of Montreal. She is now a clinical professor at the Montreal Children's Hospital, as well as a guest lecturer at McGill University's faculty of dentistry.
As a pediatric dentist, Dr Chami's goal is to provide a pleasant dental experience for her patients and their families. She aims to provide the best care in a comfortable environment so that every child can leave with a smile on their face after their appointment!   
In her free time, Dr Chami enjoys being outdoors and spending time with her friends and family. She also likes trying new restaurants and baking new recipes.
Dr. Rita-Maria Chami is a member of the following dental associations: